Support
Support
Support services
For foreigners working and living in Japan, there are various obstacles which can't be avoided. Finding a place to live, contracts for gas and electricity, etc., going to hospitals, administrative system and other things necessary for social life are just some of the things that seems difficult to know. Our company provides a variety of support so that foreigners hired by companies will not have trouble living and working in Japan.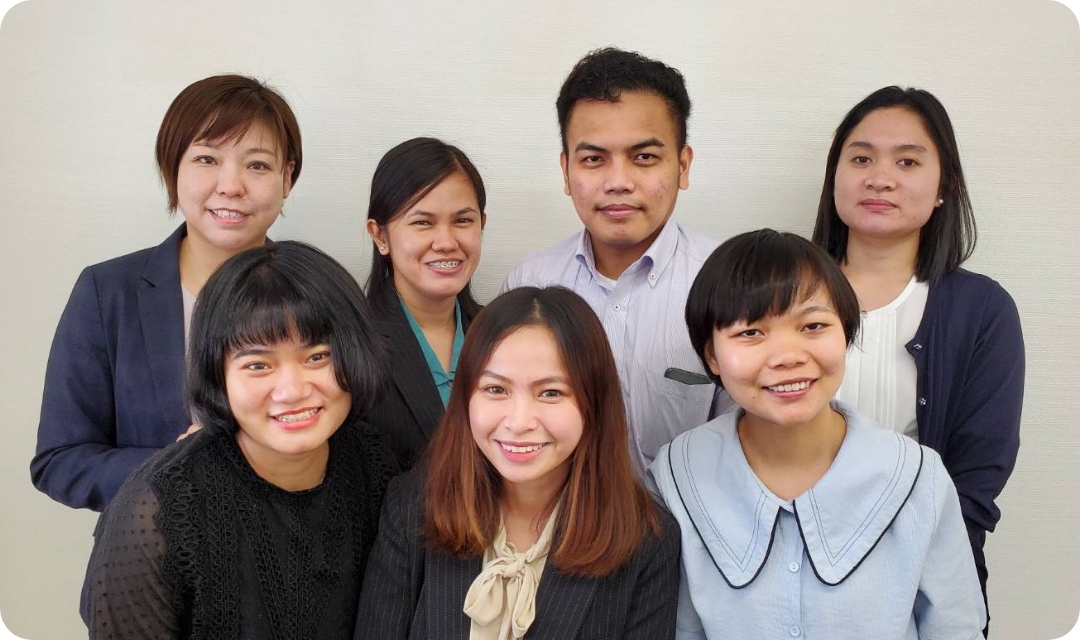 Japanese education

Our full-time Japanese teachers conduct regular Japanese language courses face-to-face and online setting.

Hospital visits

When a foreginer becomes ill, we listen to their symptoms, introduce them to a nearby hospitals, and provide interpretation services over the phone.

Administrative procedures

We support administrative procedures such as moving in/ moving out notification, etc.

Express home delivery service

We provide explanation regaridng the sending and receiving of parcels.

Opening a Bank account

We provide assistance in opening a new bank account at banks and other financial institutions and help in changing registration.

Various consultation support

We accept consultations about any concerns and troubles that may arise while living in Japan.

Mobile phone・WIFI contract

We provide support regarding the contract

Rules on separation of trash

We explain the rules on separation of trash instructed by the local government

Mail

We provide explanations regarding the usage of courier services such as sending and receiving of parcels.

Gas・Electricity agreement

We provide support for the contract (agreement) of utilities such as gas, electricity, water

Looking for a house

After confirmation of the budget and location, we will int
Specified Skilled Worker Registered Support Organization
Our company has received permission from the Immigration Services Agency of Japan as a registered support organization to provide support to Specified Skilled Workers (SSW) I.
Daio Kaiun Recruit Co., Ltd. 【Registration number 19登ー001943】